---
Research
My research interests lies at the intersection of computer vision and machine learning, with the goal of building human-level computer vision systems that can understand, model, and recreate the visual world around us. I am working on algorithms for visual perception, synthesis (object recognition, segmentation, generation, ...) and representation learning (pre-training networks with strong, weak, or no supervision, ...) to reduce the need for intensive manual labeling efforts. 🧠 👀
I have a passion for AI, automation, open-source software and teaching. I have contributed code to Keras that demonstrates a deep learning workflow on 3D Image Classification from CT Scans, which also got featured in a video by Henry AI Labs. I've also built some projects including Pynotify: A Python package to send emails and Boss Detector: Changes monitor screen when your boss is near 😬 .
I support Slow Science.
---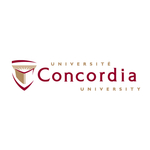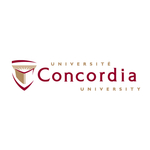 Designing Efficient Deep Learning Models for Computer-Aided Medical Diagnosis
Authors: Hasib Zunair
Masters Thesis, 2021

Spectrum
Annotating medical image data is time consuming, costly and error prone, and the scarcity of labeled data limits the effectiveness of supervised learning. This thesis introduces methods to address the scarcity of labels as well as class imbalance which results in a bias towards to over-represented class for tasks such as classification, binary and multi-class semantic segmentation.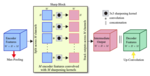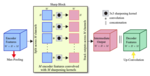 Sharp U-Net: Depthwise convolutional network for biomedical image segmentation
Authors : Hasib Zunair, A. Ben Hamza
Computers in Biology and Medicine, 2021


Paper / Code

Sharp U-Net achieves improved performance on six medical image segmentation datasets in both binary and multi-class segmentation tasks while adding no extra learnable parameters. The idea is instead of applying a plain skip connection, a depthwise convolution of the encoder feature map with a sharpening kernel filter is done prior to merging the encoder and decoder features.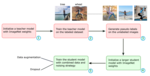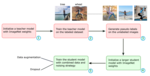 STAR: Noisy Semi-Supervised Transfer Learning for Visual Classification
Authors : Hasib Zunair, Yan Gobeil, Samuel Mercier, A. Ben Hamza
ACM Workshop on Multimedia Content Analysis in Sports, 2021
(Oral Presentation)

Paper / Code / Decathlon Docs / Blog Post / Video

An efficient semi-supervised learning method is proposed for binary and multi-class image classification. The method requires 6x less compute time and 5x less memory compared to prior arts. We also show that our method boosts robustness of visual classification models, even without specifically optimizing for adversarial robustness.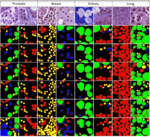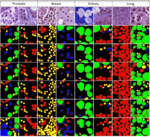 MoNuSAC2020: A Multi-organ Nuclei Segmentation and Classification Challenge
Authors : Ruchika Verma, Neeraj Kumar, Hasib Zunair, A. Ben Hamza and others.
IEEE Transactions on Medical Imaging (TMI), 2021
ISBI MoNuSAC Workshop, 2020 (Oral Presentation)

Paper / Code / Slides / Video (Time - 1:58:46) / Leaderboard (11th place)

Automating the tasks of detecting, segmenting, and classifying cell nuclei can free up the pathologists' time for higher value tasks and reduce errors due to fatigue and subjectivity. This paper summarizes and publicly releases the challenge dataset, and compile key findings of the methods developed by various participants.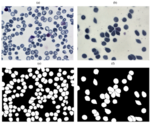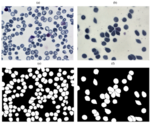 Automatic segmentation of blood cells from microscopic slides: A comparative analysis
Authors : Deponker Sarker Depto, Shazidur Rahman, Md. Mekayel Hosen, Mst Shapna Akter, Tamanna Rahman Reme, Aimon Rahman, Hasib Zunair, M Sohel Rahman, M.R.C.Mahdy
Tissue and Cell, 2021

Paper / Dataset / Code

This work proposes a blood cell segmentation dataset consisting of multiple cell types. Additionally, all cell types do not have equal instances, which encourages researchers to develop algorithms for learning from imbalanced classes in a few shot learning paradigm. We also provide both learning and non-learning based methods as baselines.
---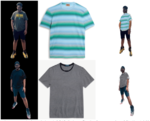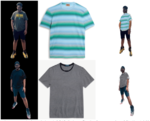 Monocular-to-3D Virtual Try-On using Deep Residual U-Net
Authors : Hasib Zunair
COMP 6381 Digital Geometric Modelling, Fall 2021


Project Page / Code

Res-M3D-VTON is a pipeline for monocular to 3D virtual try-on (VTON) for fashion clothing which uses residual learning to synthesize correct clothing parts, preserve logo of clothing and reduce artifacts to finally output better textured 3D try-on meshes.
Dermatology Assistant (Try it out!)
Authors : Hasib Zunair


AI Model Code / Web App Code / REST API Code

This is a demonstration of a full stack deep learning project from training a model to deploying it, using a REST API endpoint as well a separate end-user prototype web application. The model is built for predicting the presence of melanoma from dermoscopic skin lesions using neural networks.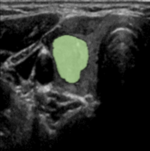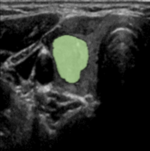 Thyroid nodule segmentation from Ultrasound (US) images
Authors: Hasib Zunair, Tajwar Abrar Aleef, Aimon Rahman and Labib Chowdhury
MICCAI TN-SCUI Challenge, 2020


In this work, several state-of-the-art image segmentation techniques were explored for optimizing Thyroid Nodule segmentation from Ultrasound images. This inlcuded supervised learning, transfer learning, and generative adversarial learning.
---
Lab Demonstrator, COMP 6771: Image Processing, Winter 2022
Lab Demonstrator, COMP 333: Intro to Data Analytics, Fall 2021
Lab Demonstrator, COMP 6771: Image Processing, Winter 2021
Technical Support Specialist, Ericsson AI/ML Upskill Program 2021-2022


Presenting tutorials to Ericsson employees relevant to the projects as well as suggesting relevant software tools for the projects. Also support project implementations and ensure correctness of project approaches and results.

Article / Tutorials
Student Instructor, Image Classification with Python and Keras, Fall 2019
Student Instructor, Introduction to Python Programming, Winter 2019
Student Instructor, Image Processing and Computer Vision, Fall 2018
Template stolen from Jon Barron. Thanks for dropping by.
Last updated January 2022.